I have lots of projects to finish but instead I am sitting and planning a quilt top. I really want to start my daughters Posy quilt but I am still undecided on which color of solid I want to go with so I decided to start planning out a quilt I have all the supplies for. This one is for my brother. You see he was going to tile part of our house that is being built so I thought I would make him a quilt as a thank you but it turns out that his poor knees couldn't handle tiling anymore but I had already bought the fabrics so he will be getting one anyways. Lucky boy, lol.
I decided to go with this quilt pattern at LRstitched called Orbit. It is a quilt along pattern but of course I am too late for the quilt along bit.
I got the planning sheet all printed out and trying to make it all prints work nicely together.  His quilt's colors are inspired by a Robert Kaufman race car print from Boy Toys Collection. He loves cars and he will always love cars. Hopefully his future girlfriend or wife will be fine with it, lol. (He is only 26, how are my siblings getting so old?!?!)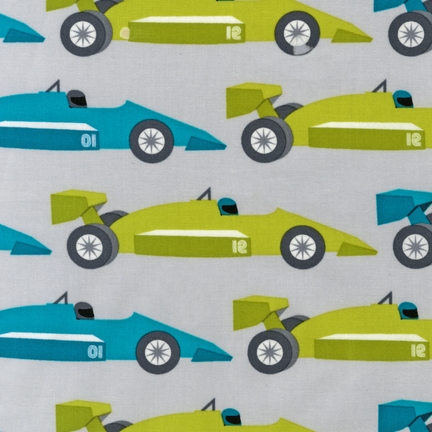 Who knows when I will actually start this but the planning sheet says I am ready!